X
25
Ask for your Budget for groups of more tan 25 pilgrims
Get accomodation at our hostels and get special prices for your groups
+ info: Send your request trough this form and tell us the nights you want to stay at the hostel, you Will get the best price guaranteed
Sales for groups
"Sarria – Santiago last 100 kilometres of the French Way"
Our partner Viajes Viloria-Galicia Incoming has designed this comprehensive package to have everything organized and do not have to worry for nothing but walk. 7 nights accomodation on hostels.
Meal service
Breakfast, picnics or lunch. Request more information.
Transfers
We have special rates of transfer enterprises to taje you to the start of The Way or to your hostel from any airport
Guided tours and trips
Our partner Viajes Viloria-Galicia Incoming has a comprehensive offer of tours and one day trips to take advantage of your time.
Distribution of the rooms
2nd floor
3rd floor
Our most popular one day trips: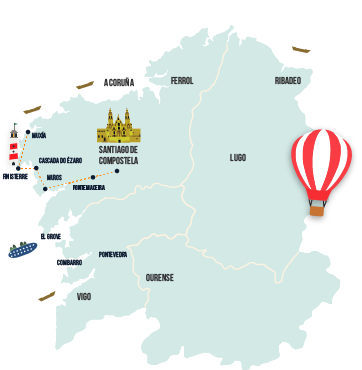 Finisterre – Costa da Morte
Full day with departure from Santiago de Compostela. It is a tour of "A costa da norte" visiting Ponte Maceira, Muros (sailors village), Ezaro waterfall (the only waterfall in europe that flows directly on the sea), Cape and lighthouse of Finisterre (the most occidental point of Europe considered for the Romans as the end of the world). Here you may enjoy the amazing views of cliffs and the brave Waters of the Atlantic ocean. Our last stop Will be Muxia, small sailors village and its sanctuary "Virxe da barca", baroque building of the XII century.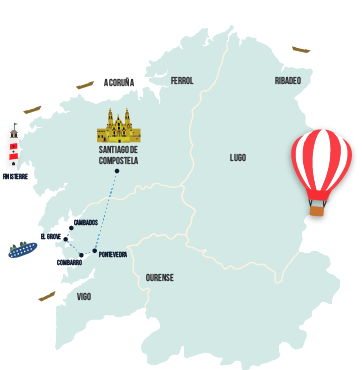 Rias Baixas with Boat trip
Full day with departure from Santiago de Compostela. The tour starts in Pontevedra, visiting its old quarter of medieval origin, stands out for its preservation. The provincial museum, The Peregrina church (XIII century) Santa Maria a Maior church (XVI century), La leña square, A Ferreira portico os San Telmo Street are just some of the interest point of the city.
The rout continues to Combarro, customary scene of "horreos" and "cruceiros" almost inside the sea and recognized as architectural and artistic historical complex. We pass trough the beaches of Sanxenxo, portonovo and A Lanzada untill O Grove península. From O Grove port leaves the Boat to go across Arousa estuary untill the Ulla river mouth. The trip ends at Cambados.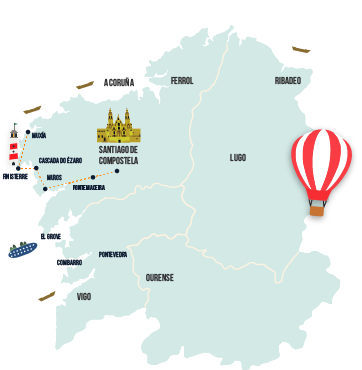 Historical quarter Santiago
Description
The guided tour includes the Cathedral façades: Praterias, Obradoiro, Quintana and Inmaculada, Dean house, Fonseca college (University), Reyes Catolicos Parador, San Martin Pinario façades, Troya house and the Franco, Raiña and Vilar streets.